Touchable
Yarn creations by Bri Keeler-Magdych
Afghans

Korg
This basketweave pattern is a gorgeous addition to your bed, couch or anywhere you want to be wrapped in luxury!
The example shown uses a super-soft chenille yarn in contrasting cream and taupe stripes. (Sold)
Approximately 40" by 55", with a fairly heavy drape. $150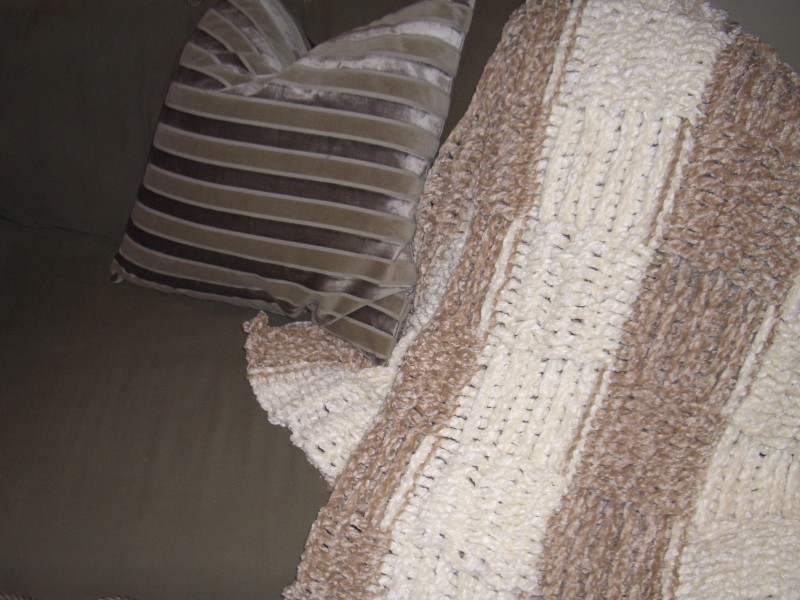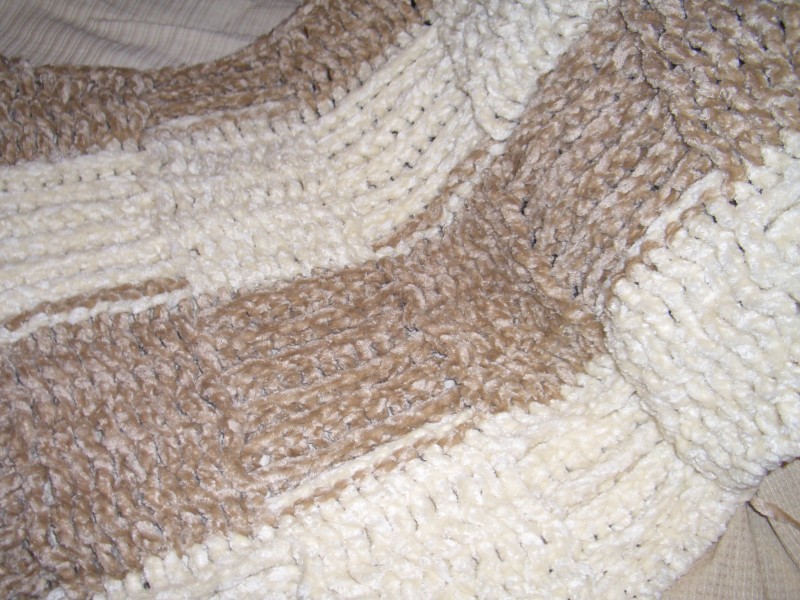 Bebis
From the Swedish for "baby".
My favorite blanket ever! A marriage of texture, color and style. My dream is that every child will end up dragging
this sucker to college! Made with a blend of bouclé, angel hair, and soft cotton, they are super comfy.
Choose either the large basketweave, or subtle bobble pattern, with a soft as silk edging.
Babies are exploring their sense of touch, and they LOVE to feel the changes in texture this blanket provides.
Extra cushy to provide an emergency changing or floor-play area, should the need arise.
And machine washable/dryable, well...just in case. These become even softer and more beautiful as they're used.
Basketweave is approximately 34" by 45", (basic yarn) $60.
Bobble is approximately 30" by 30" square, (basic yarn) $40
Shown here in Multi-colored Bobble pattern, and below in buttercream Bobble.
Price varies based on yarn choice.