Touchable
Yarn creations by Bri Keeler-Magdych
Miscellaneous
Dog Sweaters
Original patterns, luxurious material, custom fit.
These are some basic designs and color samples,
but the best results come from interaction with your dog.
Each of these sweaters is one of a kind, just like your dog. Prices vary with size, material, and details.
Small: $18-28 Medium: $24-36 Large: $28-40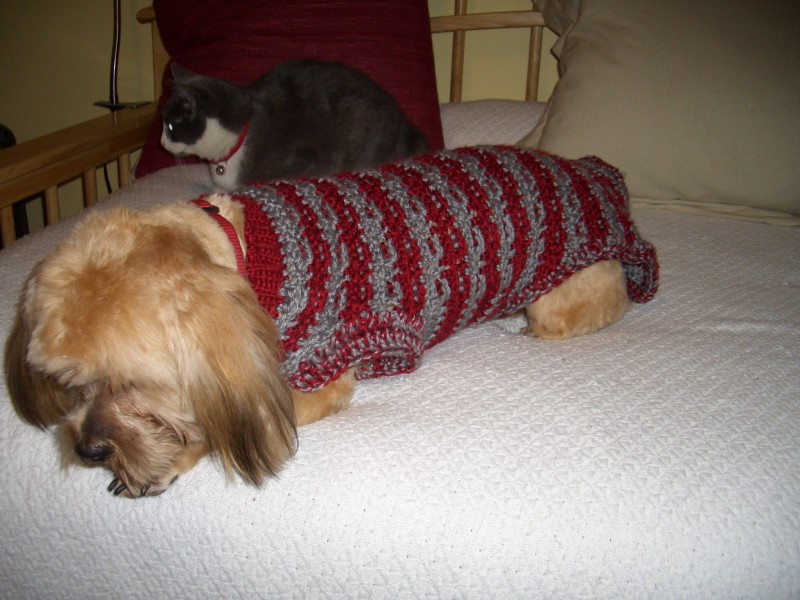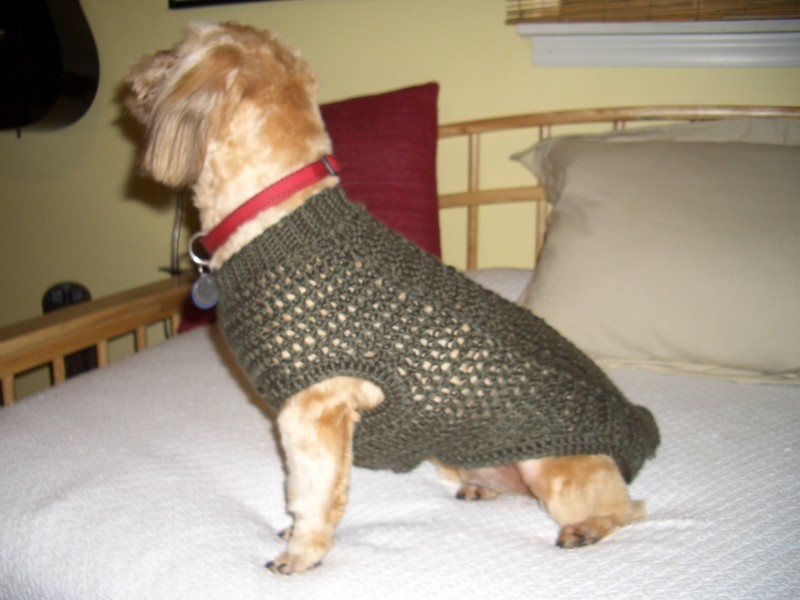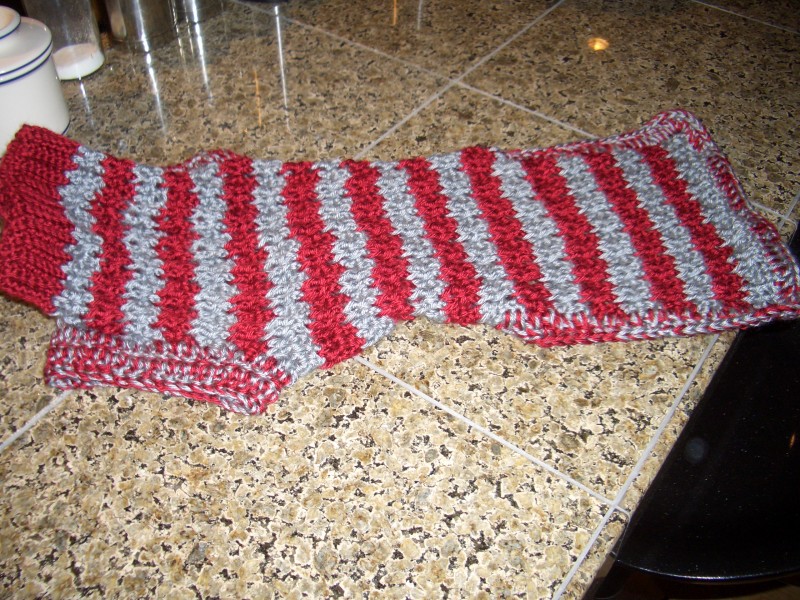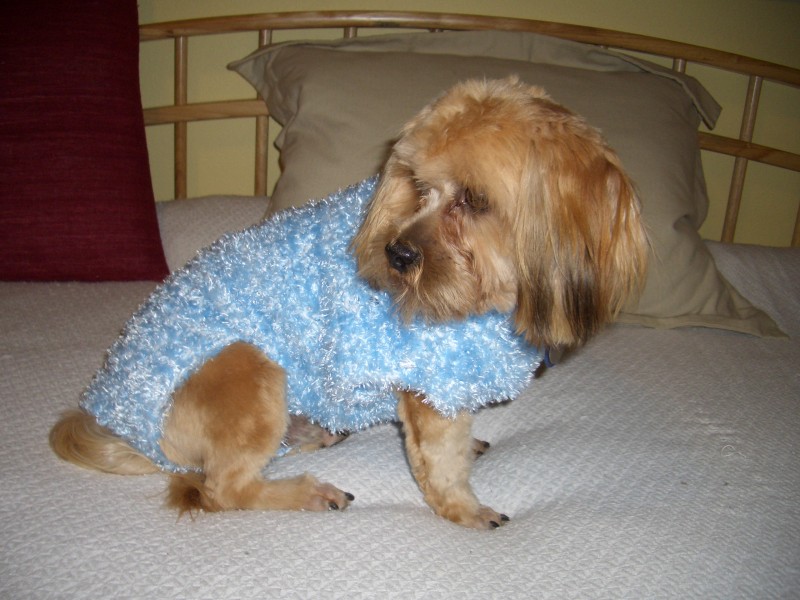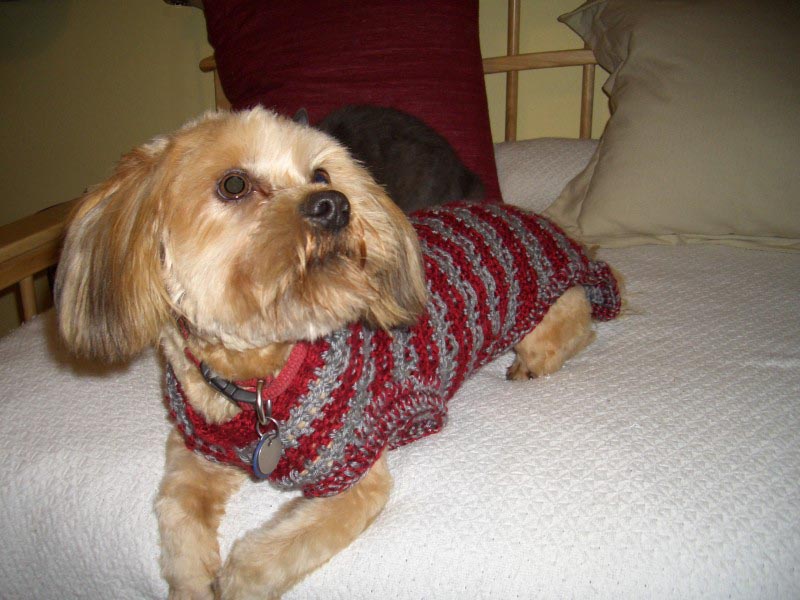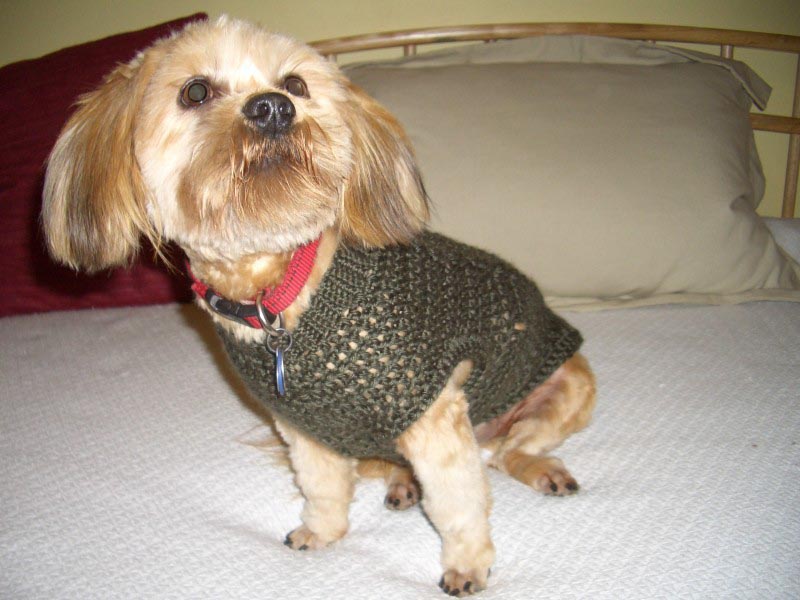 Pillows
I have a pattern for a 16x16 pillow cover that I'm dying to try.
I will get photos up as soon as I complete the sample.


Baskets/Totes
These baskets were made using a combination of taupe and brown chenille yarn.
They can be left soft for a tote, or stiffened to stand upright as a storage bin. Also great for pet beds!